Here's what I made for Van Berlo's Bedrijfsvloeren.
The brief :  "We want a visual on our new truck. It's 18 mtrs long. Here's a sketch".
Since I already did a few technical vizualisations for this firm (see below) and follow
this vimeo link
, I knew a bit of their workflow. My idea was to open up the floor, and show their pre fab solutions as wel.
Then I had to create the props. some straightforward, like the truck...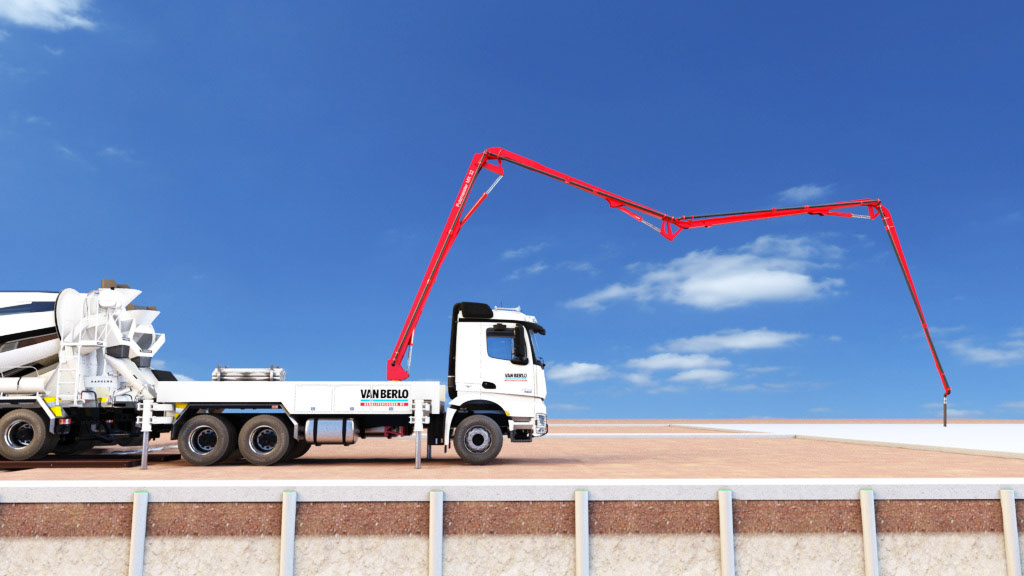 ..others were a bit of a puzzle. photo's, measurements, good ol' eyeballing and 3ds Max' new photomatch tool.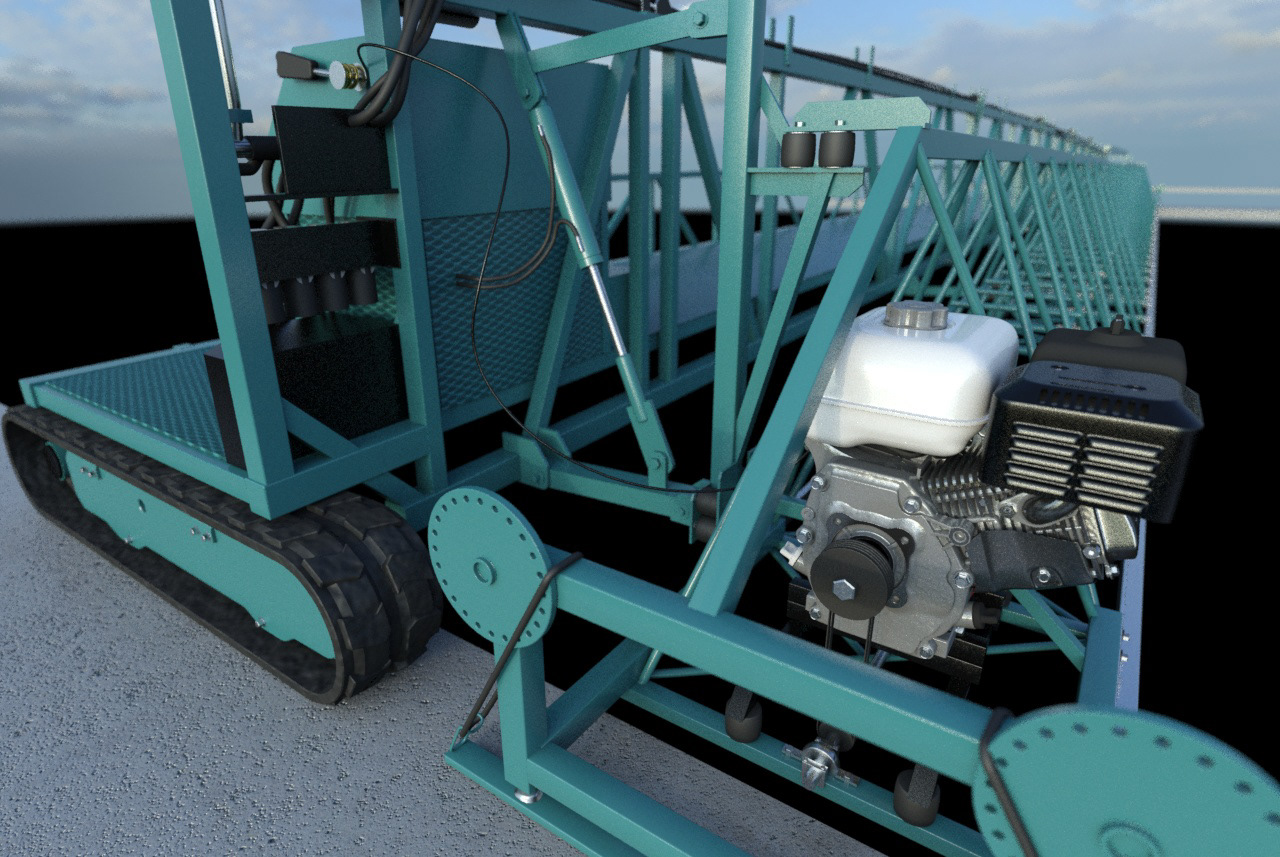 Same procedure for the power trowel
In between there was contact with client to discuss progress.
While we're at it anyway, why not make an image for the back of the trailer, also ?
Previsualisations were inevitable.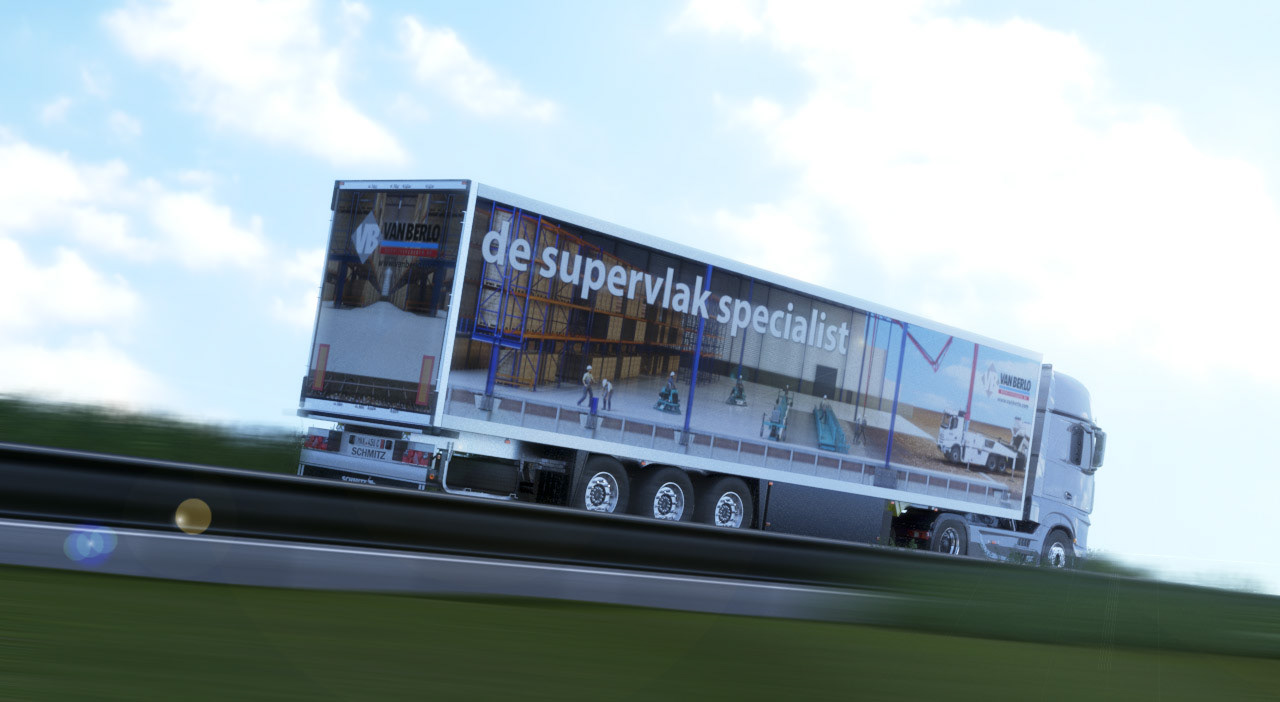 Rendering final image should be pretty straightforward, thanks to Max' 2014 new IBL alogritm. However, it is always tricky rendering a 50.000 px image. I do have a renderfarm, but here
Rebusfarm
came in handy. Here are some 1:1 crops (behance might show them smaller, in reality they're 1280px wide)
Think we're all set now ? Think again. Suddenly client decides to buy a lowloader. So, using the rendered image as smart as possible, new layout had to be made and proposed.
then, after last checks, it's time to flatten the compostions, and send out files and instructions to the print shop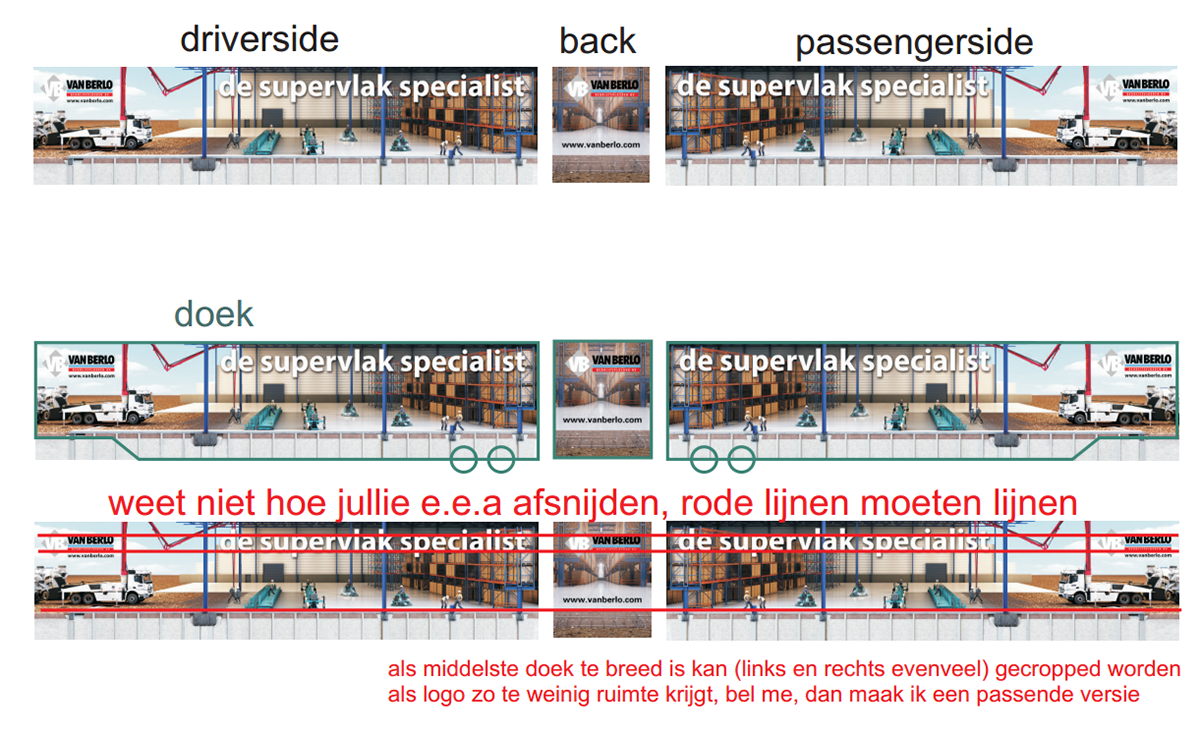 Piet Hoevenaars
usually does the format printing and preparing, and they do it well. here's an action shot.