For a railway tender I was being asked to deliver accompanying visualisations. Client came up with the specifications of the train, which I then modelled from scratch, using only internet photo reference and a A4 pdf.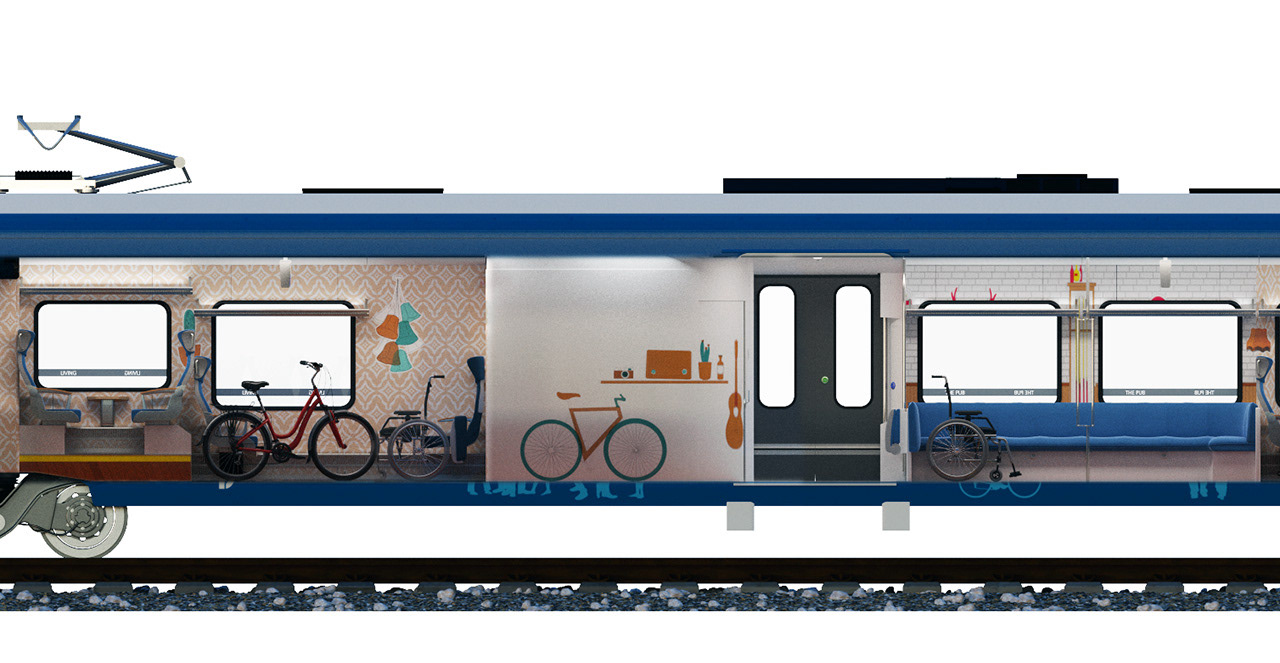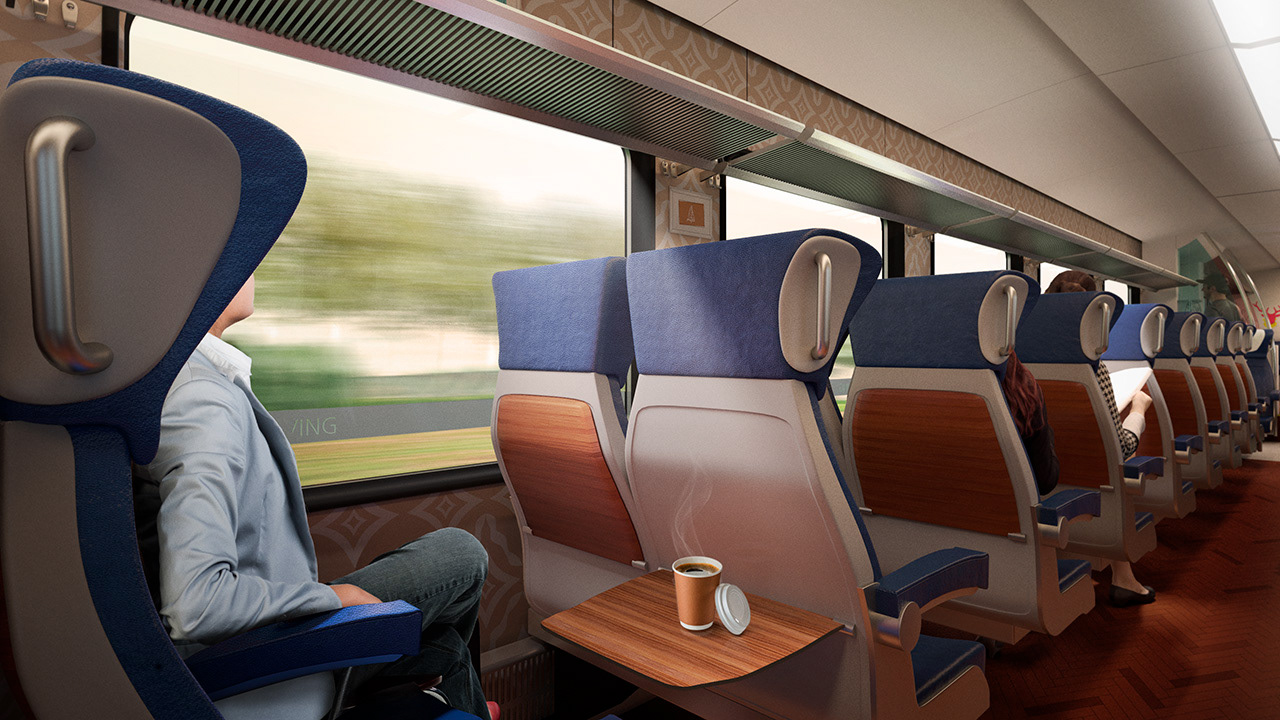 A project like this, with several parties involved, usually knows some iterations. Lots of emailing back and forth, lots of versions. Some versions to discuss, some to keep track of progress, some just internal error tracking. To give you an idea, below are some phases of the project.
To make a proper montage, the 3D generated train should reflect it's environment convincingly. Since the photo was already taken, I recreated the environment and rendered out the information in separate channels. This was then brought together nicely by Studio Schrover.