The  2015 revamp for Geelen Counterflow.
Rendered images and animations of 9 machines in several configurations.This newly done images, based on client's cad data (iges & step) were presented on the the Victam fair. I also made a special video for the vidiwall (5 meters high, see photo below).
needless to say, highres renders make excellent brochure material
This is their flagship, the Batchdryer.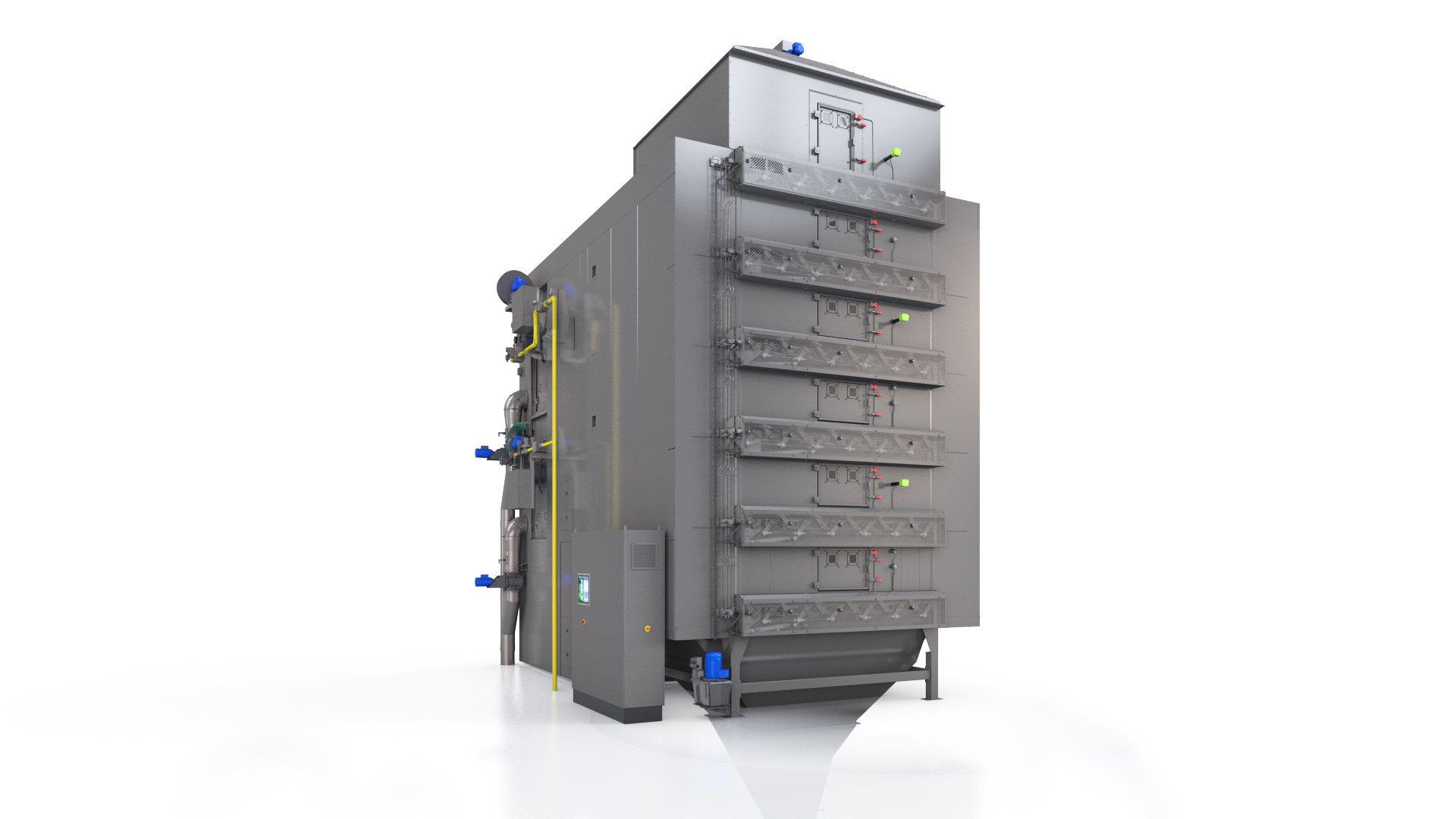 Here's the Sanitairy cooler
The Postconditioner, double walled, with steam and heat pipes.
To explain all the possible configurations, all different deck types were modelled, rigged properly, and animated.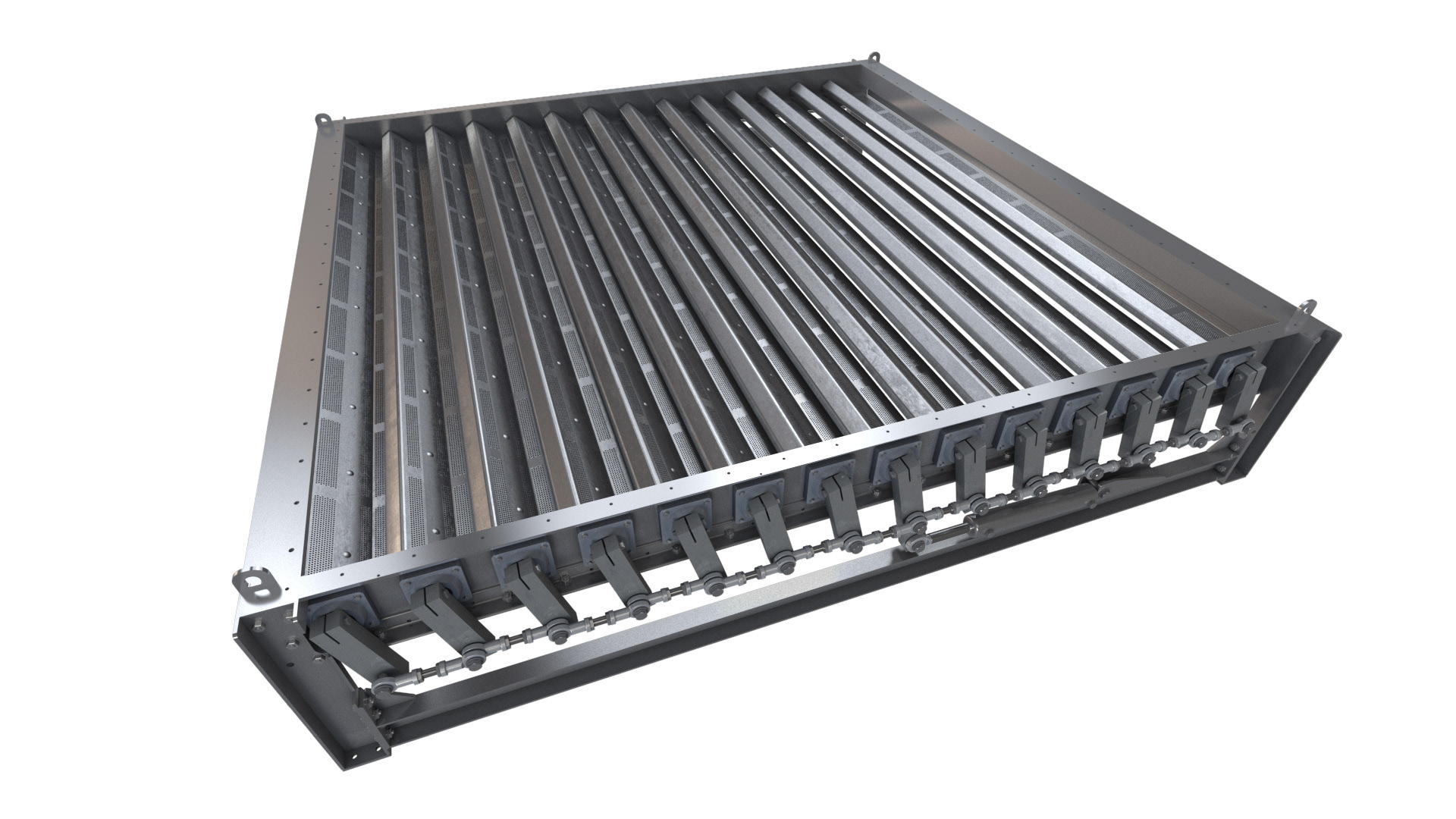 last but not least some clips of the animation